About Us
Corro Pump Manufacturing cc
Send us your details and we will contact you:
1985
Corro Pump established
1988
Moved to Vanderbijlpark factory
1993
Over 800 Corro Pumps in operation
1994
Our first pumps exported to New Zealand & Australia
1995
Built bigger factory due to requests for bigger pumps
1996
Manufactured our Mark II pump
2016
Added the CRP300-250-400 pump model to our range
2016
Added a new range of metal and PVDF pumps
Corro Pump was established in South Africa in 1985.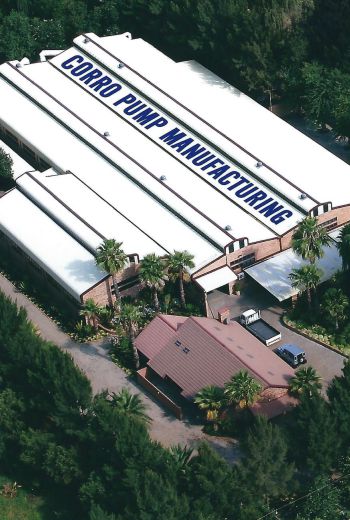 The main business activities of the company are the design, manufacture and marketing of corrosion resistant pumps and custom mouldings. In 1988 we needed bigger premises and moved the factory to Vanderbijlpark, which is the most concentrated area for aggressive liquid manufacturers and user.
By the end of 1993 we had 878 pumps working in the country. In 1994 we exported our first pumps to New Zealand and Australia. In 1994 we started a range of vertical spindle pumps to add to our existing range. During 1995 we started getting inquiries for bigger pumps that we could not manufacture with our existing equipment. We then decided to build a new factory, installed bigger ovens, overhead cranes, mixers etc. We moved into this factory early 1996. This larger facility enabled us to build a new larger range of pumps capable of delivering flow rates of up to 700m³/hr and since then Corro Pump has added another model which now increases the flow rate capability to 1000m³/hr.
Now we could build 300-250-400 pumps. We also fitted our own test bay to increase our pump performance and efficiencies. Early 1996 we started manufacturing our Mark 2 pump. This is aimed at the export market as you use standard electric motors. The wet end can be shipped and assembled overseas. We have 31 horizontal pump models and 10 vertical pump models. We have introduced a new range of pumps called Pacifichem which is directed for water/seawater and diluted acid application we also have approximately 4500 in operation throughout South Africa, Botswana, Zambia, Mali, Zimbabwe, Australia, Israel and New Zealand.
A broad range of pumps are available for moving different fluids such as water, seawater, chemicals, slurry and waste products. Due to the single material concept and simple but robust design and the many other inherent features, Corro Pumps will generally out price, outperform and out last many if not all major competitors supplying lined or unlined pumps in Engineered Plastics such as CPVC, PVC, PE, PVDF, ECTFE, FEP, PTFE & PFA, also rubber lined and coated pumps. On many occasions, Corro Pumps are supplied where exotic alloy pumps manufactured in Hastelloy, Titanium and other exotic materials were conventionally being utilized involving high capital and replacement costs.
To date, Corro Pump has manufactured well in excess of 5000 Corro Pumps which are utilized in all types of industry and as a 100% South African manufactured product we hope you may consider Corro Pump Manufacturing for your pump utilities in the future.